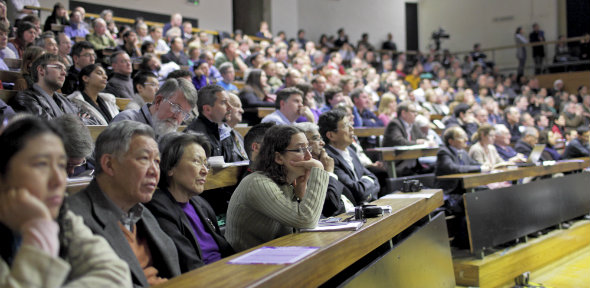 This Seminar series covers clinical, laboratory and translational aspects of cancer and is organised jointly by members of the Cambridge Research Institute, Clinical, Medical and Surgical Oncology and the Hutchison/MRC Research Centre.
The talks are open to all interested persons from the University of Cambridge, Cancer Research UK and Addenbrooke's Hospital.
Most talks take place on Tuesdays at 12 noon in the Sackler Lecture Theatre (Level 7, CIMR), the Max Perutz Lecture Theatre (MRC-LMB), or in the CRUK CI Lecture Theatre.
There is a break in the seminars in July and August, with the series resuming in September.
Please visit talks.cam for full details of the seminar series.