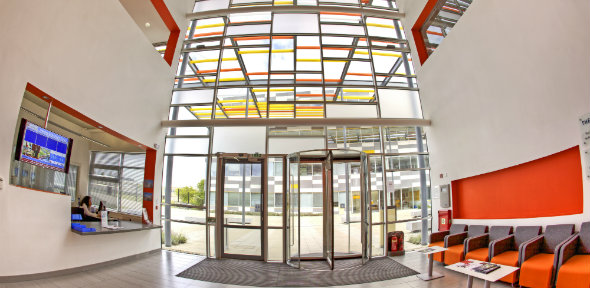 Cambridge has become an internationally recognised centre for cancer research in the United Kingdom due to the development of the Cambridge Biomedical Campus, the research and academic excellence of the University and an increase in the number of biotechnology companies.
Our members are based in 11 locations, 9 on the Cambridge Biomedical Campus, and 2 offsite at Strangeways Research Laboratory, close to the Cambridge Biomedical Campus and the Wellcome Trust Sanger Institute, in Hinxton, a few miles south of Cambridge. For further information please see 'Our Sites'.
Being located across multiple sites affords our members ready access to vital tissue samples, state-of-the-art clinical facilities and research equipment. It also provides the opportunity to forge collaborations with world class clinicians and laboratory scientists.
All our members have access to the University-wide facilities, such as the University's Sports Centre. Our members based on the Cambridge Biomedical Campus have access to excellent social & leisure facilities at the Frank Lee Centre and frequent public transport to the city centre, which is just over 2 miles away. Members based at the Wellcome Trust Sanger Institute have access to excellent indoor and outdoor leisure facilities.