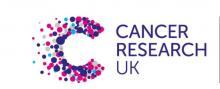 On 21 October 2019, Cancer Research UK launched the International Alliance for Cancer Early Detection (ACED) to help accelerate and revolutionise research in the early detection of cancers through collaboration between the UK and the US.
ACED is a partnership between Cancer Research UK, Canary Center at Stanford University, the University of Cambridge, Knight Cancer Institute at OHSU, UCL and the University of Manchester.
Scientists in the Alliance will work together at the forefront of technological innovation to translate research into realistic ways to improve cancer diagnosis, which can be implemented into health systems.
Professor Rebecca Fitzgerald (Department of Oncology & Director of CRUK Cambridge Centre Early Detection Programme) is the ACED Centre Director at the University of Cambridge.
Cambridge is a world-leading centre working to develop and deliver effective early cancer diagnostics and treatments. The centre is built upon a unique infrastructure that enables first-in-human clinical trials for early cancer detection and combines basic, translational and clinical scientists. 
Building on this foundation, Cambridge will design, develop and deliver ACED's Clinical Infrastructure for Research in Early Detection (CuRED) to drive early-phase clinical trials of new diagnostic technologies. Cambridge offers invaluable early detection capabilities, including the ability to accelerate testing, develop new training programmes and act as a catalyst in the creation of new treatments, technologies and tools.
For further information about ACED click here.