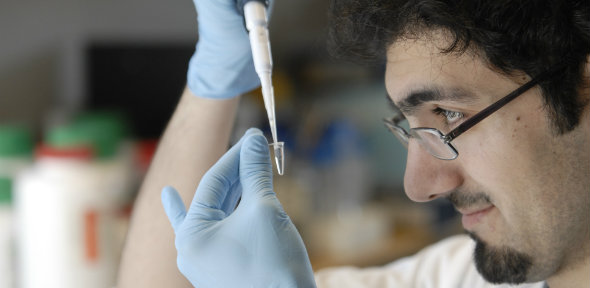 The Cambridge Cancer Trials Centre (CCTC) is a collaborative venture between Cambridge University Hospitals NHS Foundation Trust, the University of Cambridge and Cancer Research UK.
The goals of the CCTC are to improve the outcome for patients with cancer, or at risk of developing cancer, by designing and conducting excellent clinical trials and studies.
The CCTC conducts research at all phases of clinical drug development and co-ordinates major multi-centre studies. The CCTC is particularly well-placed to realise the potential of Cambridge to translate laboratory advances into clinical benefits for patients.
Cambridge has also been awarded Biomedical Research Centre and Experimental Cancer Medicine Centre status, both of which bring excellent opportunities for further expansion and the development of future cancer treatments.
The Centre is involved with a large number of clinical trials in order to assess the effectiveness of new treatments. If your doctor has asked you to join a clinical trial, you may meet some members of the Clinical Trials Office, who help to collect information about patients in trials, whilst ensuring their safety and well-being throughout the course of the trial.
For information about CCTC, including current clinical trials, how to get referred for a clinical trial and staff contacts, see the CRUK Cambridge Centre website.