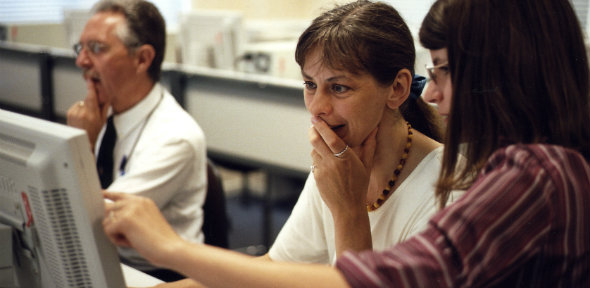 We have access to a variety of IT services and support provided by the University Information Services (UIS) and School of Clinical Medicine. You may also have access to local facilities depending on where you are located. 
---
University Information Services (UIS)
The UIS provides University-wide information services across the whole University, working collaboratively with departments, colleges and other institutions to provide a range of IT services to support the needs of all users at the University. This includes:
Provision of the core IT infrastructure that keeps the University working, with Wi-Fi and a high-speed fibre optic network across the city, telephony and central email services, and managed desktop and printing systems. 
Operation of corporate systems used by the administrative offices of the University for student administration, human resources, finance, and research grant costing.
Provision and support a range of computing services, including large-scale super-computing, data storage and visualisation, hosted in the UIS data centre.
Information for people new to Cambridge:
IT Services:

User Accounts and security

Email, Telephony and Collaboration

Support, Policies and IT Training

Devices, Applications, Networks and Printing

Teaching and Learning Resources

Central Systems and Management Reporting

Research Support, Data and Computing

Development and Website Services

The UIS Service Desk provides general and technical assistance, and passes queries on to an appropriate specialist if required.  Contact the Service Desk via email at service-desk@uis.cam.ac.uk, phone 01223 (7)62999 or visit the UIS Reception in person at the Roger Needham Building (West Cambridge Site), and on the New Museums Site (during Full Term only).
---
Clinical School Computing Service (CSCS)
CSCS provides computing support services for the departments and units of the School of Clinical Medicine, and two institutions in the School of Biological Sciences (the Department of Zoology and the Sainsbury Laboratory).  
The CSCS Service Desk provides a walk-in, telephone and email support system to answer queries and offer advice to all members and guests of the Clinical School. Further support is available to computers subscribed to the Computer support service.
Information about what CSCS does.
How to apply for services, e.g. user accounts, remote access, group drives and mailbox.
Advice and help purchasing computers.
Device support.
Servers and storage