11 June 2015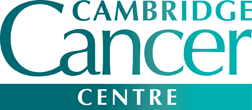 The 8th Cambridge Cancer Centre Symposium – exploring new approaches to understanding cancer, was held on 11 June at the CRUK Cambridge Institute.
This one day symposium was aimed at encouraging and catalysing the interdisciplinary and collaborative cancer research being carried out in Cambridge, by providing an opportunity for Cambridge-based researchers, clinicians, and biotechnology companies to network and initiate collaborations.
The day consisted of talks from invited speakers, a poster session over a buffet lunch and a barbeque afterwards.
Invited speakers:
Kristian Helin, Biotech Research & Innovation Centre (BRIC)
University of Copenhagen, Denmark
Richard Gilbertson, St Jude Children's Research Hospital, Memphis, USA
Sarah Bohndiek, Cancer Research UK Cambridge Institute and Department of Physics
Carlos Caldas, Cancer Research UK Cambridge Institute
Michaela Frye, Cambridge Stem Cell Institute
Greg Hannon, Cancer Research UK Cambridge Institute
Meritxell Huch, Wellcome Trust/Cancer Research UK Gurdon Institute
Date:
Thursday, 11 June, 2015 -

09:00

to

17:00